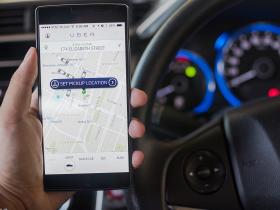 Uber drivers are deliberately going offline in unison so that prices surge and they can charge customers more when they log back into the app, according to new research.
Uber's so-called dynamic pricing model means that it responds to supply and demand, increasing the cost of a trip at busy times such as when bars are closing or it is raining.
But new research seen by The Independent found that drivers can collude to manipulate the algorithm to their own advantage in ways that Uber apparently never intended.
…
During the study, academics from Warwick Business School and New York University interviewed Uber drivers in London and New York and analysed 1,012 posts on the Uberpeople.net site – a forum for drivers which is not affiliated with the company.
The researchers said drivers using the forum colluded to ensure that the number of cars in a given area would go down, causing the price to surge, potentially to several times the normal rate.
The researchers, Dr Mareike Möhlmann and Ola Henfridsson, of Warwick Business School, and Lior Zalmanson, of New York University, said the findings showed the limitations of management by algorithms rather than people.
Read complete article here:
Uber drivers work together to create price surge and charge customers more, researchers find | The Independent.