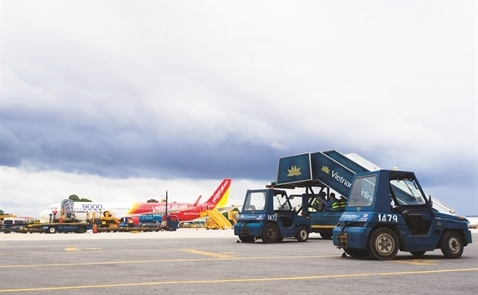 Le Thanh Nguyen in HCMC last week bought 100 medical masks at once, because she only had to pay VND15,000 only for every box of 50 masks. But she later regretted her decision as she discovered that the mask was made of dirty cotton.
The case has stirred a debate about sale strategy in Vietnam. Some analysts commented that as Vietnamese tend to buy cheaper products, the distributors of low-cost products and services can have better business.
In Vietnam, with low income per capita (workers' wage is equal to 1/3 of Malaysian and 1/6 of Singaporean, according to JobStreet), it is understandable why consumers prefer cheaper products.
Tran Bang Viet, a consultant on business strategy, said this was motivation for manufacturers to improve their products. Without it, they will have no reasons to try to cut production costs to lower product prices.
In Vietnam, the appearance of Vietjet and Jetstar, low-cost air carriers, Uber and Grab, low-cost taxis, has created a revolution in the transport industry.
Uber and Grab taxis are popular, while Vietjet has outstripped Vietnam Airlines, the traditional airline, in number of domestic passengers served.
The low-pricing strategy has been applied not only in transport, but in many other business fields as well. The advertisement about the new apartment model priced at VND100 million only in Binh Duong caught the attention of the public.
Read complete article here:
Vietnamese prefer low-cost products and services with decent quality – News VietNamNet.