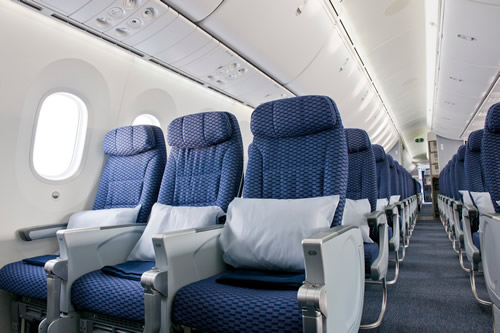 After pioneering a version of the 'premium economy' concept in the US market roughly 15 years ago, United Airlines is fully accustomed to pricing its extra legroom product based on travel demand patterns rather than keeping prices static. But the US major continues to  "tune-up technology" , says CEO Jeff Smisek, as it looks to support increased sophistication in managing various products now sold outside of the ticket price, including premium economy, priority boarding and food and beverage sales.
Smisek says United's Economy Plus seats are now priced by "specific seat, by specific location on specific aircraft for a specific time of day and specific day of week". On certain aircraft, United has up to 16 different pricing options for Economy Plus, he explains. "Thus, consumers who prefer an aisle seat will select and pay for that", and passengers aiming to save a "little money" can select the middle seat.
During the first quarter of this year United chief revenue officer Jim Compton remarked that initial results from the carrier's use of the "real-time positioning [pricing] tool" show more than a 15% increase year-on-year in ancillary revenue.
Read complete article here:
United uses dynamic pricing to shore up Economy Plus revenue.