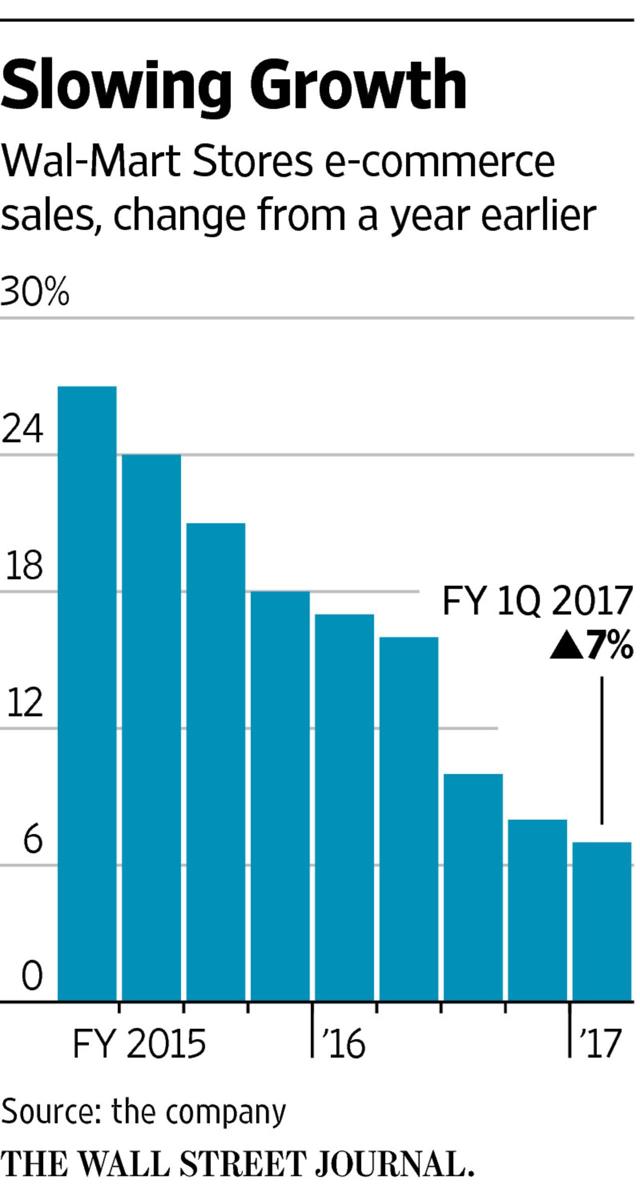 In the latest move in Walmart's (NYSE:WMT) efforts to grow beyond its traditional brick and mortar business and expand into e-commerce, WMT is in talks to acquire Jet.com. Jet is an online discount retailer that launched in July of last year selling a broad range of consumer products (approximately 4.5 million different items). The company is not yet profitable but it has grown revenues using a dynamic pricing model that calculates the lowest possible price to consumers by taking into account basket size and warehouse locations, so as to minimize collection and shipment costs. Jet.com has improved its value proposition by scrapping its annual $50 membership fee and by offering free shipping on all orders over $35. We believe a Jet.com acquisition can give WMT a much-needed boost in the e-commerce space.
Expanding into e-commerce has been costly for WMT. The company has invested heavily in technology and fulfillment infrastructure but performance has lagged management's expectations. WMT had $14 billion in e-commerce sales last year (equal to 3% of total revenue) compared to $107 billion for Amazon, and the company's e-commerce sales have declined for 9 consecutive quarters (Figure 1). Walmart needs to expand the number of products it sells online in order to become more competitive, and WMT could enhance its offering by acquiring Jet.com. Jet is still small but the company has a broad range of product categories, many of which overlap with WMT's. Jet also has an impressive growth outlook. As of May 16, the company had a gross merchandise value (sale price multiplied by number of items sold) of $1 billion, but Jet is targeting $20 billion in GMV by 2020. According to Cowen analyst Oliver Chen, this implies roughly $120 million of revenues now and $2.4 billion in 2020, which equates to a CAGR of more than 100%.
Read complete article here:
Why A Jet.com Acquisition Makes Sense For Wal-Mart – Wal-Mart Stores, Inc. (NYSE:WMT) | Seeking Alpha.